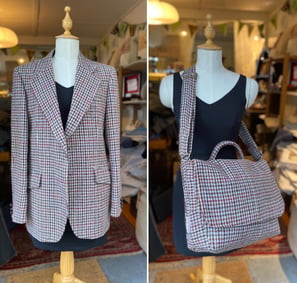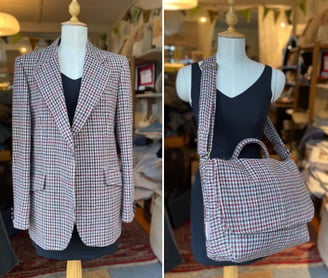 Rich, luscious wearable art in handmade felted and dyed natural silk, wool, and linen fabrics.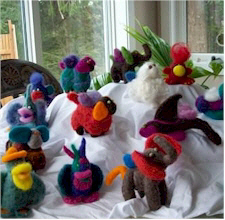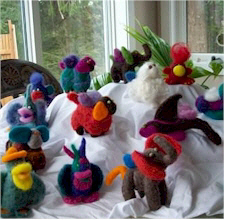 Each "earth fairy" we make is lovingly needle felted by hand using only 100% natural wool + semi-precious gemstone eyes.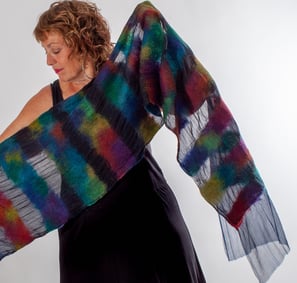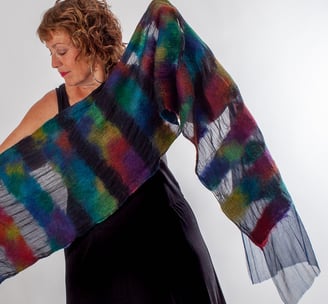 Handmade + one of a kind Recycled Jacket bags and purses.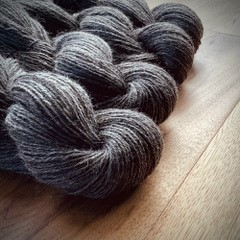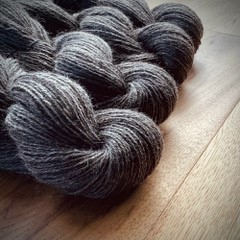 Fleece that's handwoven and hand spun on our farm from a select flock of registered Bluefaced Leicester and Gotland sheep for true Salt Spring wool.
Felt flowers, hand cut and assembled.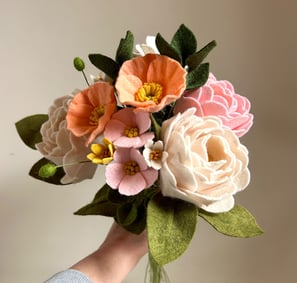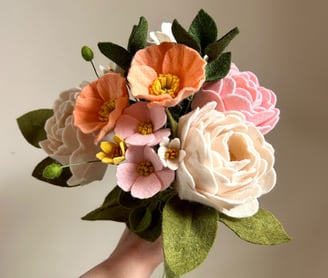 Totes, bags and purses made from upcycled sailboat sails.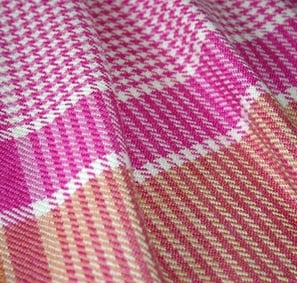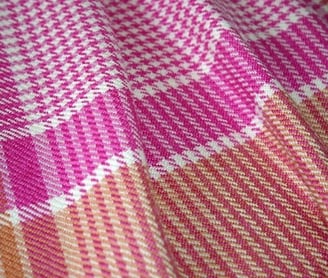 Colourful handwoven scarves, throws and kitchen textiles in wool, silk, cotton and linen