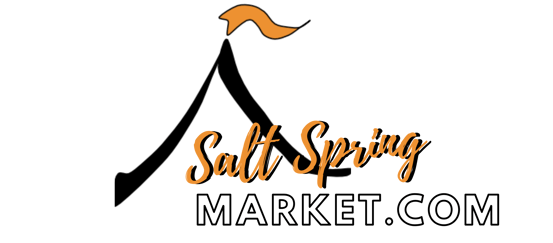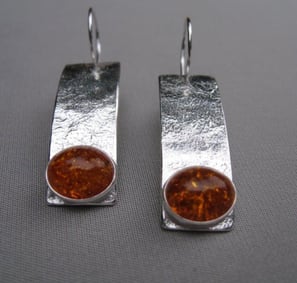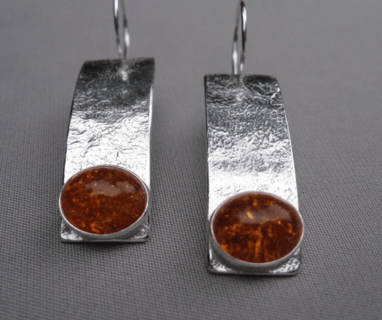 Art Jewelry: Wearable sculptures made with copper, stones and leather
Handcrafted malas and wrist malas for meditation and prayer made with beads from around the world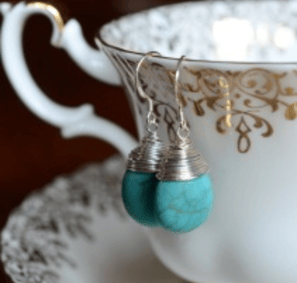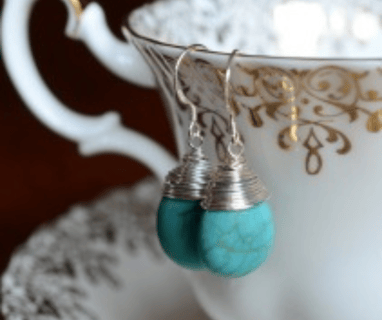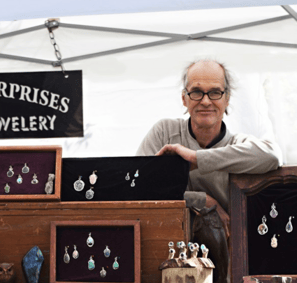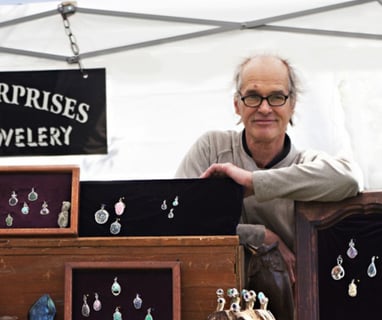 FINE BEADWOVEN ADORNMENTS + HEIRLOOM PIECES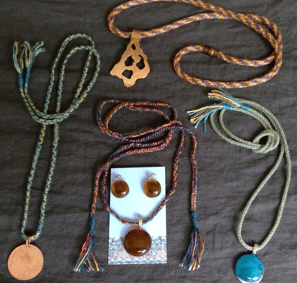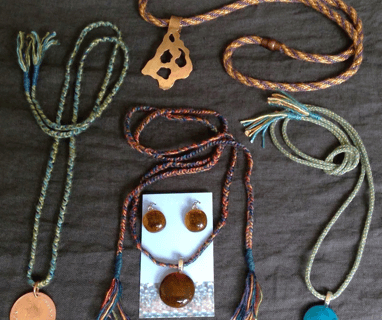 Simple, Dainty, Delicate Creations, Inspired by the ebb and flow of life on Salt Spring Island.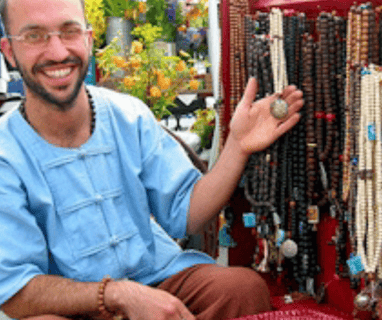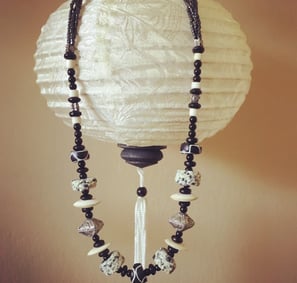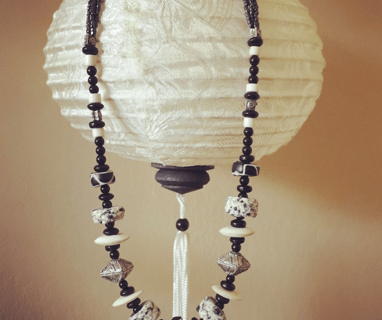 Elements creates unique healing stone neckpieces/bracelets and cloth goods with silks, upholsteries, leather.
Two artistic minds create one piece of jewellery! Designed and handcrafted jewellery in copper, brass, silver, gold, mokume.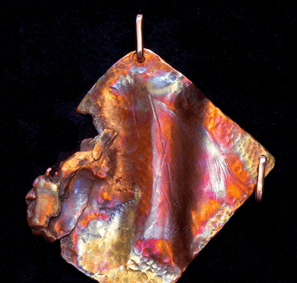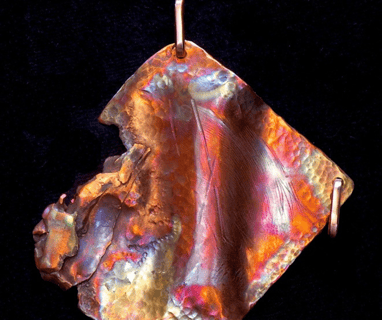 I weave silk necklace cords and collaborate with SSI artisans who make pendants and earrings.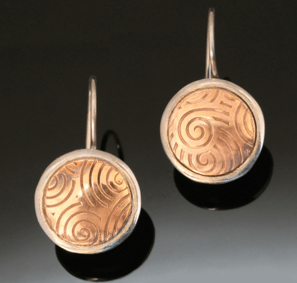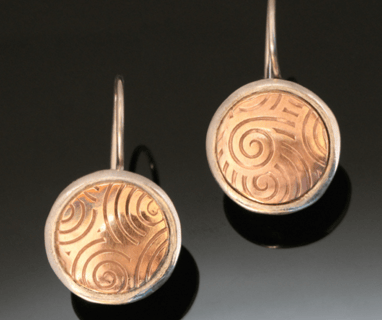 Hawk and Owl Custom Jewelry
We create unique hand crafted rings, pendants & earrings set with precious gems & semi precious gemstones in sterling silver or gold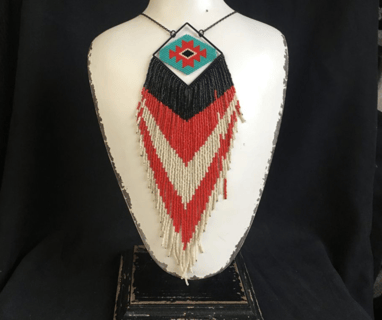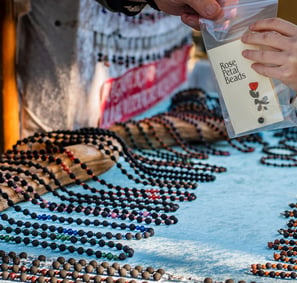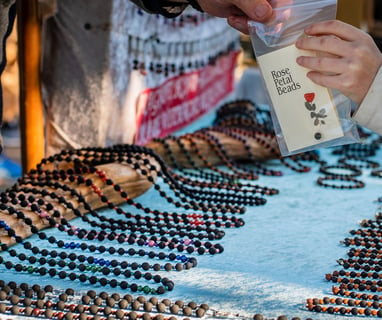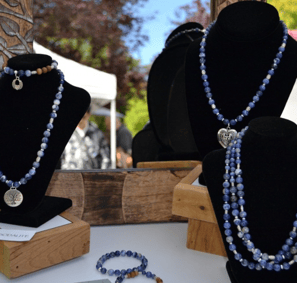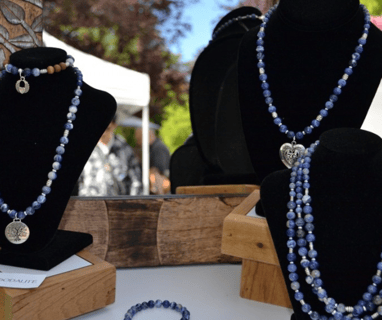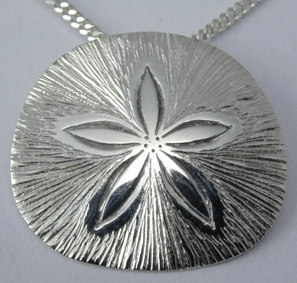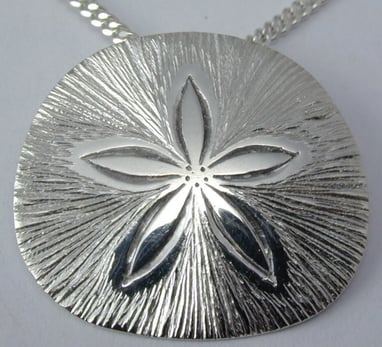 I make fragrant durable hand-rolled beads from 100% organic rose petals. Jewelry and Prayer Bead
Santosha Yoga Inspired Jewellery
Terry Warbey Saltspring Silver
'Yoga inspired' jewellery. Made by yoga teacher Dorothy Price. Semi-precious stone beaded jewellery. Necklaces, bracelets & earrings.
Henna body art & hand dyed feather jewellery & hair extensions.
Terence Warbey has been a gold & silversmith for over 5 decades. Working in both sterling silver & gold, Terry individually hand makes and hallmarks each piece.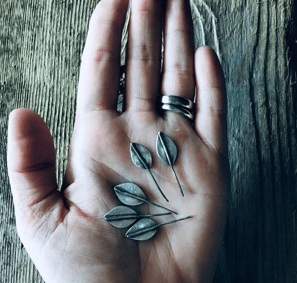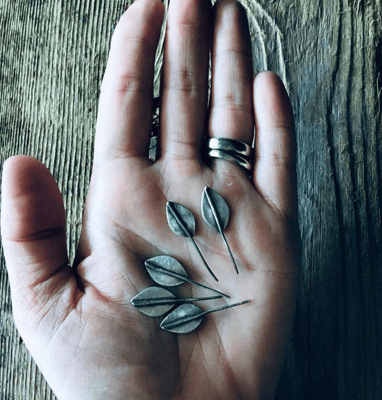 Micro batch jewelry and artist designed objects for the home, sustainably handcrafted with nature in mind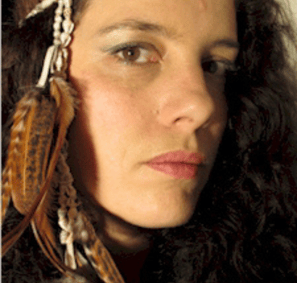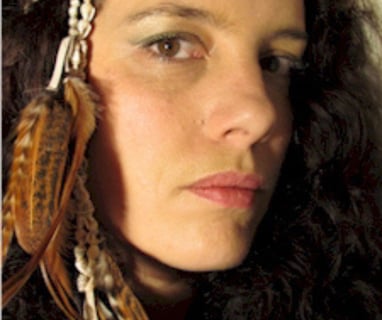 Self-taught silversmith, who gathers influences, techniques & inspiration from ancient & contemporary art His artistic style has an urban Latin flavour.
Luxurious gemstone and metal jewelry