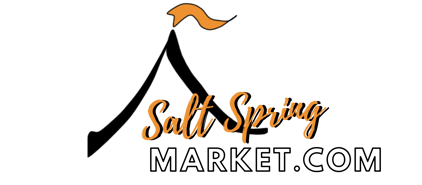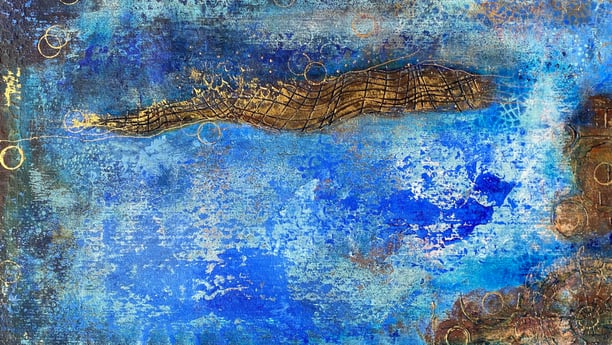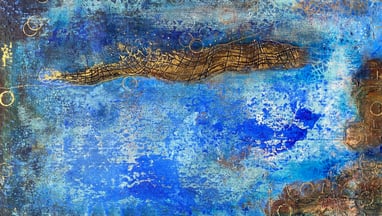 Taking a sabbatical But Available on Etsy
Bio :
Terri Ann Dunning is a vibrant self-taught artist whose bright magical style conveys a sense of joyous spirit. Her creative process and soulful approach to living have touched thousands of lives. Having spent the last 22 years creating and cavorting on Salt Spring Island, has given me the opportunity to showcase my work all over the world. Being an artist for a living has taught me that one move informs the next. Having developed solid confidence in my artistic abilities catapulted me out beyond my comfort zone and has allowed me to share my work across Canada and the United States, by participating in large juried shows.
Terri-Ann is best known for her modern and creative innovation of an old craft known as floor art or oilcloths. Early settlers would use recycled sail clothes to insulate the floorboards of their homes. The very extravagant notion of placing art on the floor and walking all over it could be considered counterintuitive, but once you cross over to the other side, they'll fight over it when you die!
Artist Statement :
Kindergarten has really paid off! As an adult, I have kept a daily practice of finger painting, napping, playing outside, and musing on the absurd beauty of this world. We all know God has a good sense of humor and on that note, I found my life's calling….to bring forth the tantalizing source of inspiration that teases out our sense of wonder.
Process:
My process involves painting acrylic on canvas and sealing each piece with floor varnish. The finished product can be used indoors and outdoors, they are waterproof, UV protected, pet-friendly, stiletto sturdy, and can be washed with soap and water. She invites you to grace your space with her unique hand-painted floor art.